Peter Preocanin
Head Women's Volleyball Coach/Physical Therapist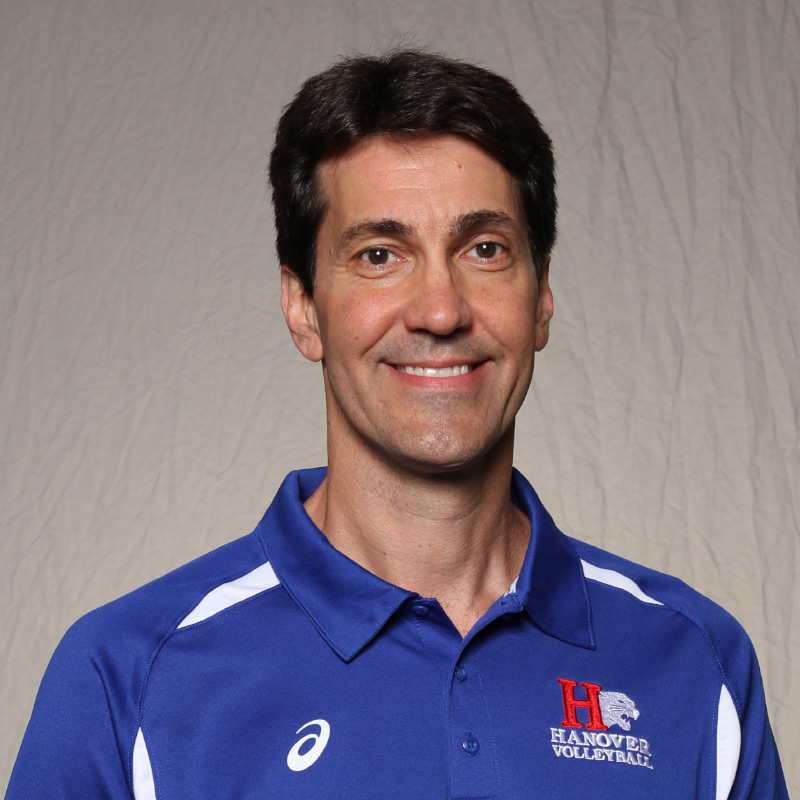 Learn more about Coach Preocanin
Hanover head volleyball coach Peter Preocanin has led the program since 2000. Prior to becoming the head coach, Preocanin also served as an assistant with the squad for four seasons.
A five-time recipient of the Heartland Collegiate Athletic Conference's coach of the year honor, Preocanin led the Panthers to their only two berths in the NCAA Division III national tournament (2007, 2017). He also led them to the HCAC's regular season and tournament championships in 2007 and 2017, and regular season championship in 2011, 2015, and 2016. Since 2004, his team has not fallen out of the top half in the HCAC regular season standings.
Preocanin earned his 300th NCAA victory as the coach of the Panthers in 2017.
Preocanin also coached at Union VBC for five seasons leading his 16U team to the club's first AAU National Championship in 2016 and now coaches for Southern Indiana Elite VBC.
A former standout player, Preocanin was part of the McMaster University varsity volleyball team that captured the Ontario Provincial championship and posted fifth and sixth place finishes in the Canadian Championships.
During his years at McMaster, Preocanin captured all-provincial honors every year he competed and all-Canadian recognition in his final two seasons of collegiate play.
In 1992, he earned an invitation to the Canadian National Team Trials. Preocanin was the first male volleyball player to be inducted into both his high school's (Hill Park 2011) and University's (McMaster 2012) Athletic Hall of Fames.
Before coming to Hanover, he served as an assistant coach with a Division I program in Ontario, Canada, and guided a 16-18-year-old club women's team for three seasons.
Preocanin holds a bachelor's degree in chemistry and is a professionally licensed Physical Therapist.
Education
B.S. in chemistry, McMaster University