Theresa Hitchcock
Director of Student Engagement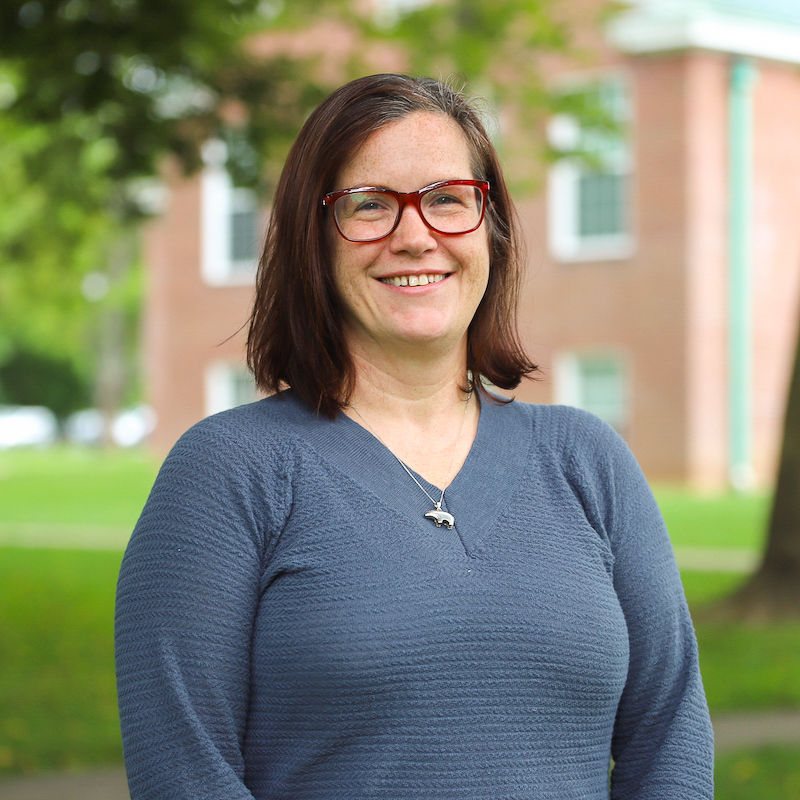 Learn more about Theresa
Hometown: St. Louis, MO
What are your most essential job functions? First Year Housing, Programming and Leadership; all-campus programming; Female Greek Organization advising and oversight
What sort of things can students seek your help with? Getting involved in student organizations, volunteering to help plan and implement programs on campus, proposing new ideas for events and programs, and expressing opinions about what students want in programming.
What did you do prior to Hanover? Before coming to Hanover, I worked in academic advising for 15 years. I primarily worked with students on their career goals and creating academic plans to achieve those goals.
What do you love about Hanover? I love Hanover College because Hanover values the individual's education within the context of the College's mission. We care about the students as humans, and we want to see them succeed in the classroom and in life. The undergraduate experience is the start of the human's relationship with Hanover. Hanover cares about students for their whole lives.
Why did you choose to work at Hanover? I chose to work at Hanover College because I wanted to be part of a staff supporting students in attaining their educational goals.
What's your favorite place on campus or in Madison? My favorite place on campus is The Point, and my favorite place in Madison is the back deck at the Clifty Inn in Clifty Fall State Park
Where have your travels taken you, and what has been your favorite place? I have traveled all overof the US and have been to 44 states. In those travels, I have visited over 300 college campuses. Hanover College is still my favorite place to call home.
If you could visit one place in the world, where would it be–and why? I would like to visit so many places in the world, but I know for sure I want to visit Bologna, Italy. It is the birthplace for higher education.
What are some of your interests, and what sort of things keep you busy (think: hobbies)? I love baking and refinishing furniture. I also enjoy going to sporting events. I try to attend as many Hanover College athletic events as possible.
What's your pump-up song? "I'm Gonna Be (500 Miles)" by The Proclaimers
Is there anything that you've always wanted to do but never have? I have always wanted to travel abroad. I am planning trips for the next few years.
What's something that your coworkers might not know about you? My co-workers may not know I was an assistant volleyball coach at Hanover College for ½ a season in 2001.
What advice would you give to students who are beginning their college careers? Be yourself…College is about your journey. It is okay to seek out the things and subjects you enjoy. You will be most successful if the path your chose aligns with your own interests, skills and beliefs.
What's your favorite way that you get to help/work with students? I love working with students to give them the ownership over projects and programs. I want them to express their ideas and interests through their involvement on campus. We are here to support and give guidance.
Education
B.S.Ed. in english education, Missouri State University
M.S.Ed. in college student personnel services and administration, University of Central Arkansas