Anthony Miller
Assistant Professor of History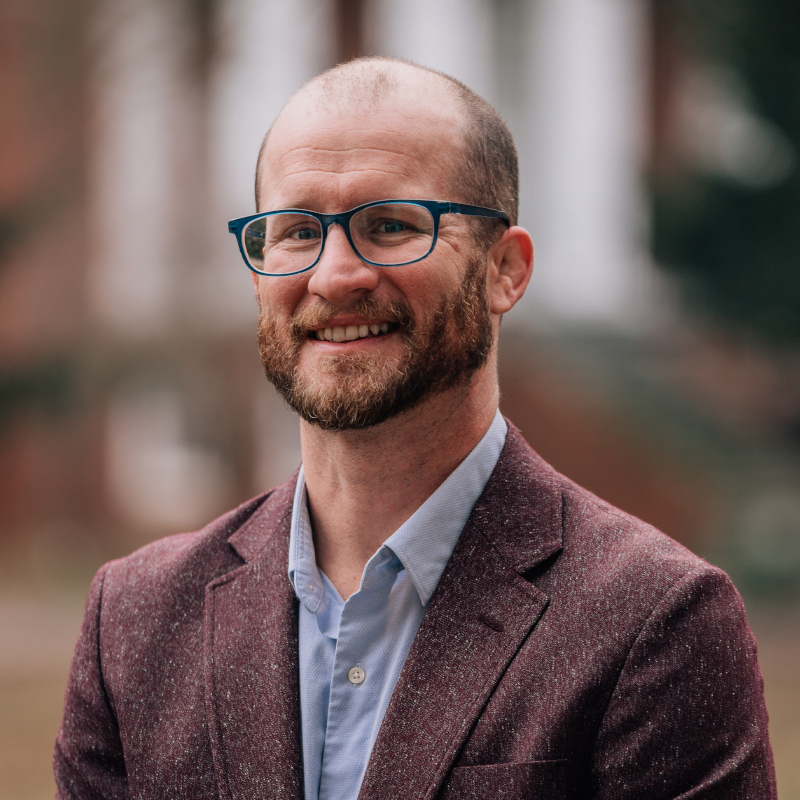 Classes
– Modern Politics: East Asia
– World Civilizations since 1500
– The World Since 1945
– History of Japan
– History and Tourism in Japan
– History of China
– China and Christianity
– The Soviet Union
Learn more about Dr. Miller
Dr. Anthony J. Miller joined the faculty at Hanover College in the fall of 2020. He teaches courses in World and East Asian History. Recent courses include HIS 162 Modern East Asia, HIS 172 World History Since 1500, HIS 260 The Middle Kingdom and Midwest, HIS 264 The World Since 1945, and HIS 362 Modern China.
Prior to Hanover College, Dr. Miller worked at the University of Colorado's International College Beijing, the University of Maryland University College's Asia Program in Japan, and Miami University. He is currently a member of the Yale-Edinburgh Group for the History of the Missionary Movement and World Christianity and the Asian Studies Association's China Christianity Studies Group.
His research interests include the Cold War, Sino-American relations, and the transnational ties forged by religion, immigration, and diplomacy connecting the US Midwest to China.
Education
B.A. in US history, University of Northern Iowa
M.A. in US history, University of Northern Iowa
Ph.D. in transnational history, University of Kentucky
Publications
"Christianity and Politics in North America," Bloomsbury Religion in North America, (Spring 2021).
"'Must the Chinese Go?': Chinese Sojourners, Iowa Republicans and the Chinese Exclusion Acts, 1882-1902" Annals of Iowa, (Forthcoming 2021).
"Talk Doesn't Cook Rice: Chinese Restaurants, Grocers, and the Chinese (American) Dream in Southwestern Ohio," from Hidden Stories of American Chinese Restaurants, Routledge Press (Fall 2019).
"Pioneers in Exile: Missionary Mobility as Containment and Integration in East and Southeast Asia, 1951-1969," The Yearbook of Transnational History, Vol. 2, Fairleigh Dickinson University Press (Summer 2019).
"Christianity and Politics in North America," ed. Dyron Daughrity, Religion in North America, Bloomsbury Press, (Fall 2020).
"The Chinese Dream In Peril: Xi Jinping and the Korean Crisis," The Diplomat, October 2017.
Dr. Miller in the classroom