Students in Theological Studies explore religious movements and ideas, along with the ways in which these shape our world. They discuss ancient and modern texts, watch movies, pursue creative projects, write autobiographies, or even tour Italy.
In our classes, you will be invited to explore questions about the nature of ritual, the importance of myths, the problem of suffering, the well-being of animals and the environment, and the relationships among the multiple humanistic and religious traditions of the world. Perhaps most importantly, you will be invited to decide for yourself the meaning and purpose of your life, and you will be challenged to figure out how human beings can best live together for the good of all.
THEOLOGICAL STUDIES AT HANOVER
Discuss some of life's great mysteries
Explore religious traditions both deeply and broadly
Confront moral questions and learn how to answer them
Participate in conversations about the meaning of life that started long ago and continue in fresh ways today
Understand your own gifts and passions more fully
Engage with inspirational professors who are passionate about their subject
WHAT DO THEOLOGICAL STUDIES MAJORS STUDY?
Theology majors can choose among a wide variety of courses, including:
C.S. Lewis
Faith in Fantasy and Fiction
Early Christianity in Italy
Theology and World Religions
Feminist Theologies
Religion in America
Gender, Sex, and Family
Religious Autobiography
Great Spiritual Questions
Sexual Ethics
Ethics in Medicine
Jesus of Nazareth
RECENT GRADUATES' CAREER PATHS
Each year, a few students choose Theological Studies to be their major. A larger number of students decide to major in another discipline and to minor in Theological Studies. And many more students sign up for our upper-level classes simply for their own benefit and interest. Here are some of the recent career paths that majors, minors and other interested students have taken:
Research Assistant, Tissue Procurement Lab
Associate Director of a University Press
Internal Medicine Resident
Senior Program Coordinator with an adoption travel program
Corporate attorney
Graphic Designer and Writer
Investment Counselor and Financial Planner
Caseworker with Catholic Social Services
Health Services Clinical Program Coordinator
Marriage and Family Therapist
Neonatal Intensive Care Chaplain
Assistant Professor of Theology
Pediatrician
Museum Curator
State-level Charter Schools Program Manager
Director of Planning and Business Development at a Regional Hospital
GRADUATE SCHOOL AND SEMINARY PLACEMENTS
In preparing for their chosen professions, our students have attended a large number of prestigious graduate programs, divinity schools, and seminaries. Among these are:
Vanderbilt University Divinity School
Harvard Divinity School
Princeton Theological Seminary
Claremont School of Theology
KU Leuven
Indiana University School of Medicine
Louisville Presbyterian Theological Seminary
Indiana University School of Law
Indiana University School of Social Work
Case Western Reserve
University of Kentucky, Martin School of Public Policy and Administration
University of Notre Dame
George Washington Univ. Trachtenberg Sch. of Public Policy and Public Admin.
George Mason School of Law
Pittsburgh Theological Seminary
Medical College of Virginia
University of Virginia
Duquesne University
Duke University Divinity School
University of Louisville Law School
"The primary strength of the Theological Studies department at Hanover College is without question the outstanding faculty. Not only are they extremely intelligent and passionate about their subject, but are also truly joyful, giving, inspiring people."

Kyle Gobel '06
COURSES
Number
Name
Units
Description
THS 111
The Theology and Ethics of MLK, Jr.
1.00
This course is a study of the life, ministry, and leadership of Martin Luther King, Jr. We will examine the history and theological foundations of the modern civil rights movement and consider King's legacy, including application of his theological-ethical vision. It is taught during Spring Term and may include off-campus travel. Satisfies the RP CCR. Satisfies the CP ACE.
THS 112
God, Death & the Afterlife
1.00
This course pursues a number of questions that have long been of theological concern: What is a soul? What happens to us when we die? How can theology help me cope with mortality and grief? What is eternity like? Do I want to be buried? We will examine ancient, medieval, and modern perspectives on such queries, sometimes from several religious traditions. We will also examine the impact of science and technology on these conversations. Satisfies the RP CCR.
THS 161
Theology and the Human Condition
1.00
Central issues in theology will be raised by asking: What is a human being? What does it mean to be human? Various answers to these questions and the theological frameworks that support them will be examined. Satisfies the RP CCR.
THS 164
Theological Perspectives - Nature
1.00
Study of central issues in theology through an examination of various concepts of nature, such as those found in the Bible, Origen, Irenaeus, Augustine, and St. Francis. Each concept of nature says something different not just about the natural world, but also about what it means to be human and what our relationship with and responsibility for the natural world should be.
THS 165
Theology and Ethics
1.00
Focuses on topics and texts in ethics and raises questions everyone struggles with throughout life. What is the good life? What does it mean to be a good person? How do we know what the good is? What is the nature of the good? Satisfies the RP CCR.
THS 166
Theological Perspectives on Bodies
1.00
Study of central issues in theology through an examination of various perspectives on the meaning of the human body and embodiment. Questions that may be addressed: What does it mean to be embodied? What is the relationship between spirit and body? How do societies interpret bodies? What role do race, gender, sexuality and ability play in these interpretations? How do our actions and our beliefs serve to harm or care for bodies? What happens to the body when we die?
THS 171
Interfaith Encounters
1.00
This course examines the topic of interfaith encounters. We will ask questions about how people encounter the religious "other" and how these encounters transform them. We will explore such as these: How are we supposed to make sense of violence done in the name of religion? What approaches to religious exchange promote peace? How might we engage in productive inter-religious dialogue? What would this dialogue look like?Satisfies the RP CCR and satisfies the W1 ACE.
THS 172
Issues in Religious Ethics
1.00
A survey of issues in the field of theological ethics. Topics will vary from year to year, but will include such things as friendship, love and justice, kinds of oppression, moral decision-making, sustainability, issues at the beginning and ending of life, gender and sexuality, lying and truth-telling, the nature of family, violence and pacifism, informed consent, conversation and community, and what it is that gets us out of bed in the morning. Satisfies the RP CCR and the W1 ACE.
THS 222
Medical Ethics
1.00
An examination of major principles and topics in the field of medical ethics. Topics may vary from year to year but will include most of these: definition of death, euthanasia, assisted suicide, organ donation and transplantation, just distribution of medical care, reproductive rights and technologies, medical confidentiality, the nature of suffering and health and the purpose of medicine, genetic testing and therapies, medical research, medical law, the relationship between patients/clients and medical professionals. Content may vary according to students' professional interests. Satisfies the W2 ACE.
THS 223
Religious Autobiographies
1.00
This course will reflect on the role of autobiography in communicating religious identity and will investigate how religious belief and practice intersect with race, ethnicity, gender and sexuality. Throughout the semester we will examine experience as a source of religious knowledge and authority. Students will critically reflect on numerous religious autobiographies as well as write portions of their own autobiographical story.
THS 224
Great Spiritual Figures
1.00
This course will focus on one or more individuals in the history of spiritual reflection who have had a significant impact on the lives of others. Specific figures will differ from year to year. May be repeated for credit with permission of the instructor.
THS 225
Great Spiritual Questions
1.00
This course will focus on one or more perplexing issues in the history of human spiritual reflection and practice. Specific questions will differ from year to year. May be repeated for credit with permission of the instructor. Satisfies the RP CCR.
THS 226
Theologies of Religious Encounter
1.00
From its beginning Christianity has developed in contact with other religions, yet today inter-religious encounter is happening in new and more urgent ways. This course poses critical theological questions about such encounters: Can many religious paths be "true"? If so, how? Does having faith in one religion require us to deny the value and validity of other religious paths? What is the meaning of our neighbor's faith for our own? Satisfies the RP CCR.
THS 227
Feminist Theologies
1.00
This course engages a spectrum of scholars across cultures and religions who use the lens of gender to both claim and critically challenge their religious traditions. Along the way, it considers how key themes in feminist thought—e.g., language, embodiment, experience, power, selfhood/subjectivity, sexuality—have shaped the broader development of contemporary theologies.
THS 228
Race, Ethnicity, and Religion
1.00
This course will investigate how racial and ethnic identities shape religious experience as well as how religious worldviews inform understandings of race and ethnicity. From liberation theology to Rastafarian music, from historical injustices to hope for future justice, we will explore the intersections of race, ethnicity and religion. We will analyze the myths, symbols, stories and histories that have created meaningful worlds for various religious and ethnic groups. Satisfies the CP ACE.
THS 229
Comparative Religious Ethics
1.00
We will begin with two questions that lie behind the project of comparative work in ethics: To what extent are ethical values and responsibilities universal in scope and to what extent are they particular to traditions? Can we do comparative work from inside traditions, or must we attempt to stand outside all of them in order to see them more clearly? Then, using both ancient and contemporary texts and stories, we will examine specific moral issues from the points of view of a number of religious traditions. The final part of the course will focus on the meaning of comparative work for interreligious dialogue and for life together in a fragile world. Satisfies the W2 ACE.
THS 231
God & Science
1.00
This course examines a theological and political conflict that developed over the course of modernity: the controversial tension between forms of Christianity and the broad field of the natural sciences that has come to be known as the conflict between religion and science. As background to the controversy, students will briefly examine theological texts from time periods such as the medieval, early modern, and Victorian era to gain a better understanding of how perspectives on God and science have changed over time. The primary focus of the course will be on the ways that 20th and 21st century theological thinkers have engaged the sciences in order to better understand, and reinvent, this relationship, sometimes thinking comparatively about how non-Christian or non-western traditions approach scientific concerns. Students will be asked to reflect on, and explore, their own perspectives on the issues and controversies.
THS 232
Introduction to the Old Testament
1.00
This course examines the Hebrew Bible (also known as the Old Testament), focusing on biblical figures and narratives and on the history and cultural world of the Ancient Israelites. We will explore the various literary genres in the Hebrew Bible, discuss interpretive strategies for reading and understanding the biblical texts, and examine scholarly theories that reflect on how (and when) these biblical texts may have been composed.
THS 233
Introduction to the New Testament
1.00
This course examines the history and theology of early Christianity through readings from the New Testament. Students will reflect on the diverse texts of the New Testament—gospel writings, narratives, epistles, and apocalypse—as products of the ancient Jewish and Greco-Roman worlds. In their study, students will develop analytic tools for interpreting the New Testament in their contemporary context.
THS 234
The Problem of Suffering
1.00
Virtually no one escapes suffering, a fact that has led many human beings to accept a theological account of their life and has led many others to reject all theological accounts they can imagine; after all, the latter ask, why would we suffer so much if God were actually all-good and all-powerful. After spending some time thinking about what suffering is and its role in our lives, we will examine several possible theological responses to it. At the end of the course, each student will write her or his own carefully constructed response, based primarily on the course materials, to the problem of the meaning and purpose of suffering. Satisfies the RP CCR.
THS 235
Confronting Poverty in Indiana
1.00
An experiential learning course which examines poverty and addiction in a regional context. Explores religious and philosophical models of community engagement and social justice. Combines theological perspectives with sociological examinations of a regional social problem both inside and outside the classroom. Identical to Soc 235. Prerequisite: Sophomore standing.
THS 236
Social Justice in Internet Age
1.00
An interdisciplinary course which examines contemporary social justice movements. Explores sociological, religious and philosophical models of social justice. Combines theological perspectives with sociological examinations of Internet activism. Identical to SOC 236. Prerequisite: Sophomore standing.
THS 237
Religion, Ethics & the Earth
1.00
We are living through a time of environmental change and ecological uncertainty. In the face of this, people around the world are rethinking the way that they relate to the planet and its finite resources. This course reflects on the ethical dimensions of unfolding environmental problems and explores what just relationships between people and their planet might look like. The course introduces frameworks for ethical reflection on the environment and examines these in conversation with religious symbols, narratives, texts, and practices that have shaped (and might continue to shape) the way that different cultures imagine and relate to natural worlds. Each semester this course will focus on a specific theme (such as water, vegetation, creatures, or underworlds). Satisfies the RP CCR.
THS 321
Gender/Sex/Fam Judeo-Christian Trad
1.00
This course will examine how believers within the Judeo-Christian tradition have defined, negotiated and debated gender, sexuality, and family roles. We will investigate interpretations of sacred texts, theological conversations, historical shifts and ritual life in Judaism, Catholicism, Protestantism and Mormonism.
THS 325
Contemporary Theology
1.00
A study of some recent developments in Protestant and Catholic theology. Offered alternate years.
THS 326
Sexual Ethics - Christian Trad
1.00
A study of many of the issues in the field of sexual ethics, especially as these have been and continue to be shaped by the history and doctrine of Christianity. One previous THS course and sophomore standing.
THS 327
Faith, Hope, and Love
1.00
This course explores theological, ethical, and practical dimensions of faith, hope, and love, using both historical and contemporary texts drawn primarily from the Christian tradition.
THS 331
Religion in America
1.00
This course focuses on the religious history of America from before the creation of the United States up through the present day. It will explore the beliefs and practices of America's religious minorities and those of the Christian majority. As we examine various religious faiths, we will investigate what members of each tradition believe, how they practice their faith and what their experience of America was and is. Satisfies the CP ACE.
THS 332
History of Christianity
1.00
This course is designed to introduce students to the genesis and spread of Christianity as a global religion. It will focus on internal divisions within the Christian community with an emphasis on debates over orthodoxy and heresy. It will also address Christian encounters with "the other" (other religious traditions, other cultural groups) as it spread its message as a missionary religion.
THS 341
Early Christianity in Italy
1.00
An off-campus course in Italy focusing on the development of Christianity in Italy from the apostolic times through the Renaissance with particular attention to religious figures, religious art and architecture, and religious movements.
THS 355
Jesus of Nazareth
1.00
A seminar focusing on Jesus' life and ministry. Themes and topics vary from semester to semester.
THS 412
Theological Studies Seminar
1.00
Integration of the various components of the major and exploration of advanced methods in theological studies. Culminating experience in theological studies. Prerequisite: senior standing.
Faculty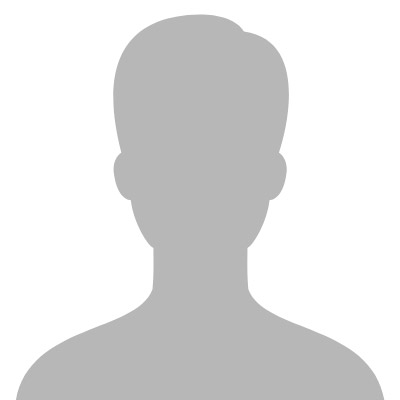 Michael Duffy
Professor of Theological Studies
812-866-6748
duffy@hanover.edu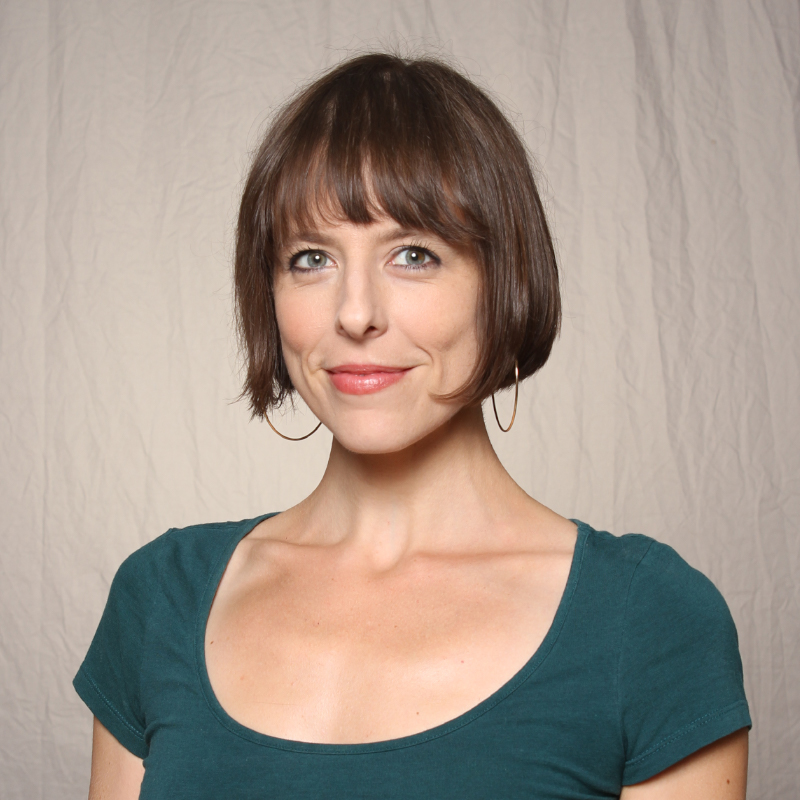 Beatrice Marovich
Assistant Professor of Theological Studies
812-866-6747
marovich@hanover.edu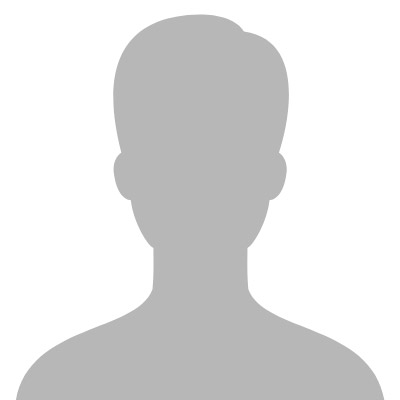 Sara Patterson
Professor of Theological Studies
812-866-7305
patterson@hanover.edu